CONTINUING OUR CAMPAIGN OF FREEDOM AND SOUL WITH "SOUL SINGER" NATIONALLY & INTERNATIONALLY!
Mark your calendars and get your dancing shoes ready! RedBark productions and Akua Allrich are excited about this next tour Akua Allrich & The Tribe! With the Tribe, a stellar line up of musicians, Akua presents soul stirring concerts that leave audiences feeling refreshed and inspired. Continuing her promotion of her 3rd offering, "Soul Singer", these concerts highlight Akua's talent for composition as well as her ability to merge different sounds and genres into 1 complete beautiful musical experience. Come on our "SOUL FREEDOM" tour with us and share in all the energy! Spread the word! Bring Akua to your town booking@AkuaAllrich.com!!
Surf Akua's Website, www.AkuaAllrich.com! Order your copy of "Soul Singer", "Uniquely Standard" and "A Peace of Mine" today! BE APART OF THE MOVEMENT!
Bring Akua to your town! Contact us at Booking@AkuaAllrich.com.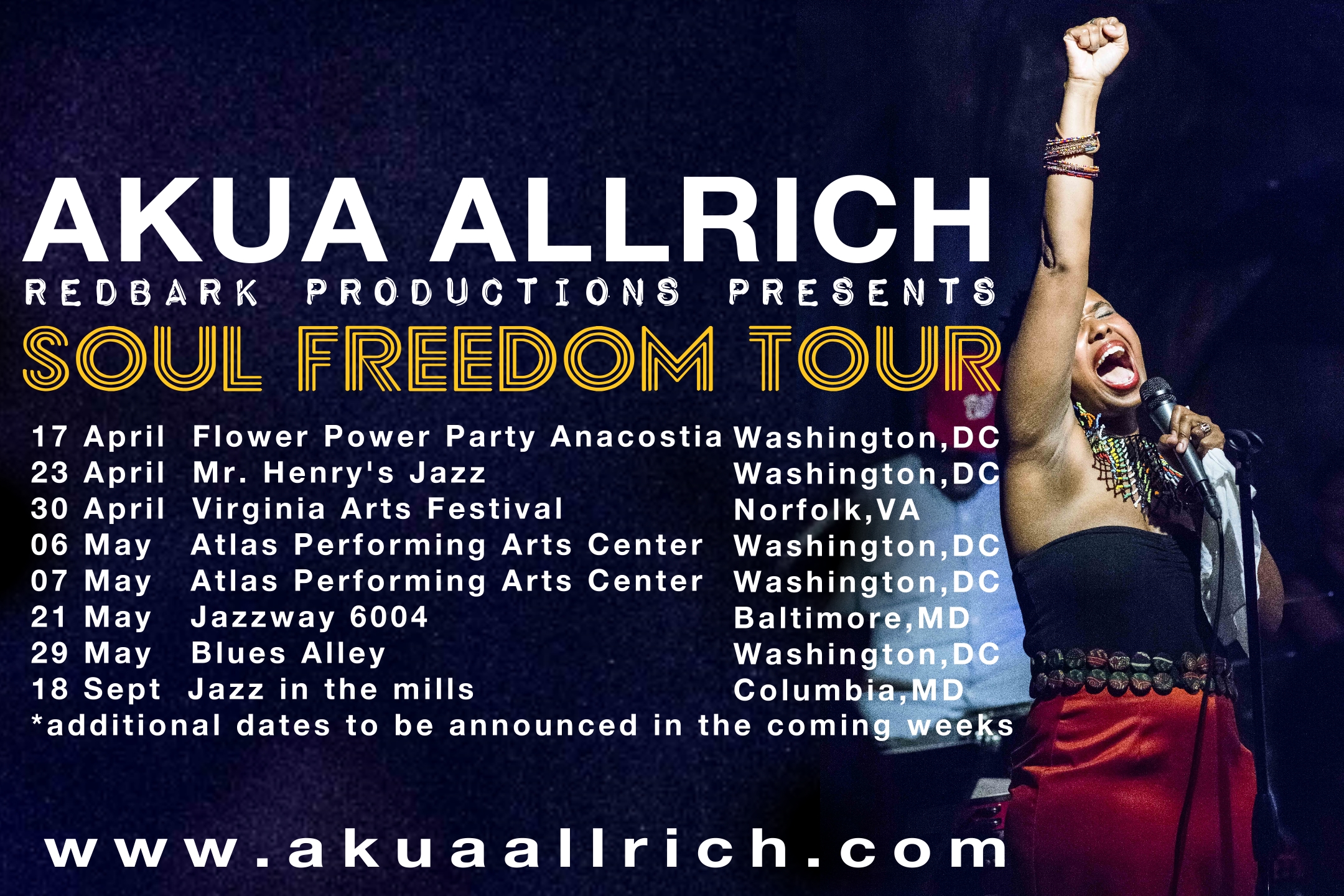 ---