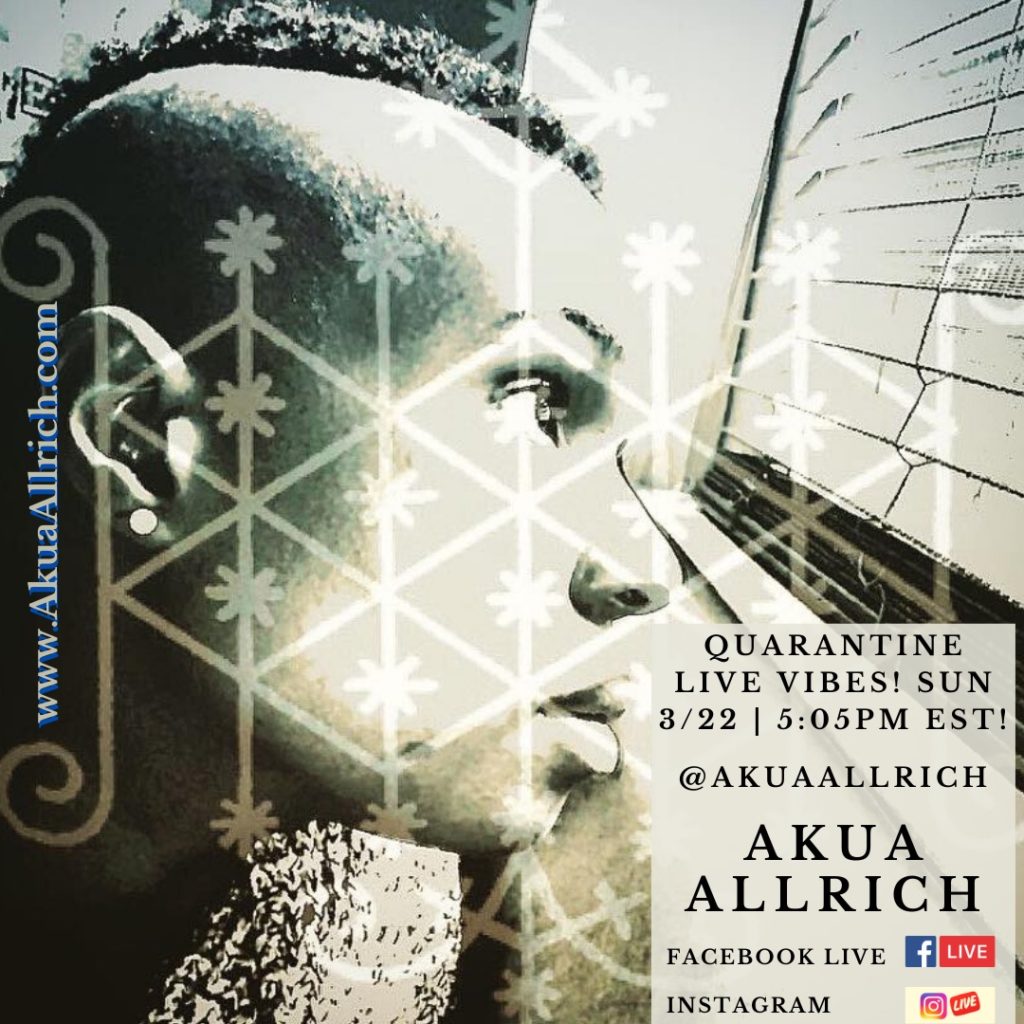 Join me again today! SUN MARCH 22nd for another short, fun and sweet facebook Live vibes!
@

AkuaAllrich
share with ya peoples! Lets have a watch party and spread some sweet vibes out here! May have a couple surprises with my famalam. lol! Don't miss us! 
I have added my PayPal info for any contributions you can give. Any amount is super helpful in these very challenging times as an artist.
0 49